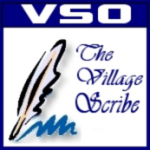 Back in February, the VSO and hundreds of thousands of other blogging sites were hacked and injected with spam bots. Exploiting security holes in a popular software plugin, a hacker was able to lace spam advertising throughout the website that houses the VSO.
Fortunately, I had backups for all the data lost or compromised and after many hours of work, I have finally restored the site to active use.
There are a few posts that I made during the 2014 election, I have not restored, I will have to comb through a few more backup sets to find them as well as the drafts of a number of posts I was working on prior to catastrophic hack.