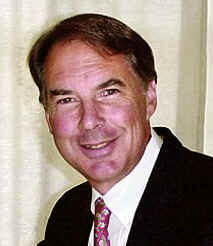 Dear Readers: I'd like to extend an invitation to the many friends, admirers and acquaintances of Lanny Openshaw to join in a celebration of his life on Saturday, February 11, 2017 at 2 pm to 6pm at Marvin's Eford Park (8909 New Town Road.)
Lanny succumbed to cancer few weeks ago. He was well know fixture in Union County and the Village of Marvin for the past 17 years as a Marvin Councilmen, Union County Commissioner and an avid fan and promoter of Lacrosse.
During the celebration, there will be opportunities for friends to share their memories and/or anecdotes of Lanny with this gathering of his family and friends. Please come remember Lanny with all of us.
More Information: Alan Lanny Openshaw