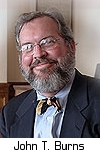 In an email response to an inquiry concerning the county payments to the Charlotte law-firm Wyatt & Blake, LLP., Union County Board of Commissioners Attorney John Burns, confirmed the on-going Grand Jury investigation involving Commissioners Baucom, Mills and Pressley.
Facts as known today:
A Federal Grand Jury has been convened in Charlotte to investigate allegations against individuals and Union County Commissioners †
By her own admission, former Union County Public Works Advisory Board member, Irene Broaddus has testified before the Grand Jury. ((In February, 2008, Union County turned over to the Union County district attorney, a number of e-mails between Ms. Broaddus and Woods developer Ashley Campbell, where she offered to lobby the County Commissioners to secure a pump station for the development for a fee of $37,500.))*
Union County is paying the legal expenses of the attorneys hired to represent Commissioners Mills, Pressley and Baucom in the Grand Jury proceedings. &#8224 *
Through early June, Union County had paid the firm of Wyatt & Blake, LLP $73,120 in fees ($375 per hour or 195 hours)*
The focus of the investigation has not been revealed by the FBI, but media reports suggest that the Grand Jury is looking at Union County Public Works sewer allocation.
† Information provided in Mr. Burns email
* Information confirmed from other sources
Taxpayers paying for Criminal Attorneys
Unlike the attorneys hired by Baucom, Mills and Pressley to 'defend the county' in Mike Shalati's suit for his severance, the FBI investigation is not a civil case, but a criminal case. The following policy, according to Union County Finance Director Kai Nelson, allows the payment of the FBI lawyers for Commissioners Baucom, Mills and Pressley.
Union County Policy: DEFENSE OF COUNTY OFFICERS AND EMPLOYEES
I. It shall be the policy of Union County to defend its officers and employees against civil actions, claims or proceedings arising from any act done or omission made, or any act allegedly done or omission of allegedly made, in the course and scope of his/her employment or duty as an officer or employee of the County. Adoption of this Resolution shall not be deemed an assumption of liability for payment of claims or judgments in excess of funds available by appropriation by the board for payment of claims or judgments. Further, the County will not defend a claim or lawsuit or pay any claim or judgment when the officer or employee:
A. Act or fails to act because of actual fraud, corruption or actual malice;
B. Act or fails to act as a result of or at a time when his self-indulgence has substantially impaired his judgment (as, for example, an officer or employee whose causes damage or injury while intoxicated or under the influence of drugs while on the job);
C. Act or fails to act, except for emergencies or the existence of extenuating circumstances directly contrary to instructions from his superior, directly contrary to the advice of the County Attorney, or directly contrary to Union County regulations and/or policy; or
D. Act or fails to act in such a manner as to constitute a criminal act (as, for example, misappropriation of County property or funds).
The current policy as adopted in 1998, is not ambiguous — it states clearly ' against Civil actions'. Maybe I am missing the secret lawyer code that takes explicit policy and by some mumbo-jumbo extracts 'except FBI investigations'.
We do know that on behalf of Commissioners Baucom, Mills and Pressley who are under investigation, the County has spent at least $73,120. What I haven't seen is the letter from the County Manager and/or County Attorney authorizing this expenditure.
Furthermore, how do you justify this extravagant expense without taxpayer knowing the allegations and charges. If Mr. Baucom, Mills and Pressley want to keep secrets, then let them spend their own money and if after all is said and done, the county's policy of indemnification applies to the case, then the county can reimburse them.
To put it another way, Baucom, Mills & Pressley are again asking taxpayers to buy a 'pig in a poke' and after their capitulation settlement with Shalati — is anyone that gullible?